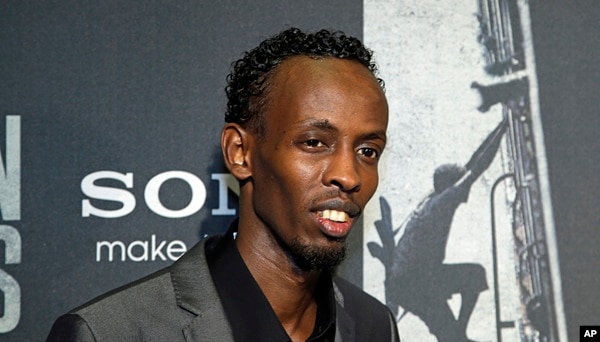 "It's a truly historic night for Minneapolis. All it took was an Oscar nomination for our local news to start caring about a Somali." - Raghav Mehta

I'm going to go ahead and echo Raghav's sentiment. The media doesn't really pay much attention to Somali communities anywhere, but the size of the Somali community in Minneapolis should be enough to attract the major news players in town. Instead, though, they focus elsewhere.
That was even an early complaint of mine back when I first launched the l1nk3d blog: Everyone wants to interview Tom Hanks and Paul Greengrass, and everyone wants to talk about the Somali actors with Tom Hanks and Paul Greengrass, but no one wants to talk to the Somali actors themselves.
I must not have been the only one complaining, because those guys started getting interviews as the movie picked up momentum. Barkhad Abdi is stll getting some attention, no doubt due in large part to his recent Oscar nomination, and that attention seems to be focusing on how unusual a figure he is in Hollywood, yet how typical his story is. According to Indiewire:
...despite the film's $55 million budget (which is actually lower than expected, because the film was seen as something of a commercial risk), Abdi was paid only $65,000, which is about average for what a first time actor is paid for a major role in a film.

After filming the movie, Abdi went back home to Minneapolis to work in his brother's mobile phone store, but when the film came out, he decided to take a chance, quit his job and move to L.A. to pursue a career as an actor.
Now you're probably saying $65k is a lot, and you're completely right. If I made $65k off of a job and didn't change a thing in my life, it would pay my bills for somewhere around the next five years. (But I keep my living expenses low and I save everything, so that I don't worry about starving through the times when there isn't much work.) That's me, though, and that's assuming nothing changes. If I lived over in Cedar-Riverside, I could probably stretch it for two. If I moved back to LA and started paying people to handle my career, like you do, that money would be gone by the end of the year. So, in order to keep his career going, he went all in.
It costs a lot just to have a job in Hollywood, but it looks like he might keep his momentum up. He's garnered at least enough notice to be impersonated in a mediocre SNL sketch, and he's working on getting another film made.